THE RIGHT CHOICE FOR A GREATER FUTURE
Are Solar Panels Worth It?
Solar energy is right choice for anyone who wants to improve their bottom line while making a responsible and positive impact on the environment.
Despite being around for decades, solar technology is more than ever becoming the definitive choice for use in homes, businesses and industrial applications. Gaining mainstream acceptance worldwide due to its relative affordability and practical necessity, solar power makes both financial and environmental sense.
The threat of skyrocketing energy costs has arguably been the catalyst of industry's primary interest in solar, but "going green" has numerous benefits for homeowners and businesses, as well as the municipalities in which those entities reside. You can make a powerful statement about the Earth's future, not to mention the well-being of our children, for generations to come.
WHY SOLAR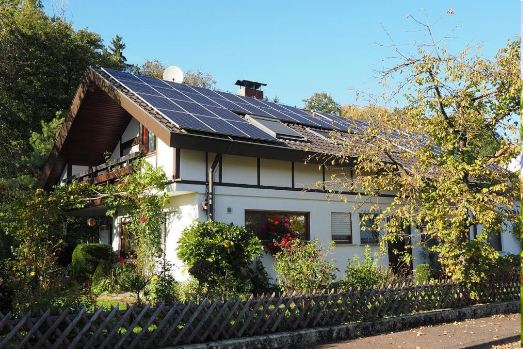 Solar provide clean – green energy. During electricity generation with PV panels there is no harmful greenhouse gas emissions thus solar PV is environmentally friendly.
Solar energy is energy supplied by nature – it is thus free and abundant!
Solar energy can be made available almost anywhere there is sunlight
Solar energy is especially appropriate for smart energy networks with distributed power generation – DPG is indeed the next generation power network structure!
Solar panels cost is currently on a fast reducing track and is expected to continue reducing for the next years – consequently solar PV panels has indeed a highly promising future both for economical viability and environmental sustainability.
Photovoltaic panels, through photoelectric phenomenon, produce electricity in a direct electricity generation way
Operating and maintenance costs for PV panels are considered to be low, almost negligible, compared to costs of other renewable energy systems
PV panels have no mechanically moving parts, except in cases of sun-tracking mechanical bases; consequently they have far less breakages or require less maintenance than other renewable energy systems (e.g. wind turbines)
PV panels are totally silent, producing no noise at all; consequently, they are a perfect solution for urban areas and for residential applications
Because solar energy coincides with energy needs for cooling, PV panels can provide an effective solution to energy demand peaks – especially in hot summer months where energy demand is high.
Though solar energy panels' prices have seen a drastic reduction in the past years, and are still falling, nonetheless, solar photovoltaic panels are one of major renewable energy systems that are promoted through government subsidy funding, thus financial incentive for PV panels make solar energy panels an attractive investment alternative.
Residential solar panels are easy to install on rooftops or on the ground without any interference to resid